Strong earning potential with the average salary of DevOps professionals of over $100,000 per year (Ziprecruiter.com)
Strong career demand with over 130,000 DevOps job openings on LinkedIn
Gain a highly sought after and transferable skill set as you learn the purpose, benefits, concepts, and vocabulary of DevOps

63% of DevOps organizations experience improvement in software quality (Upguard)
Ensure the right talent and skills to deliver and maintain reliable, available, and cutting-edge software products
Align development, operations, and business teams to improve value delivery to customers
Global Reach
More than 80 thousand qualified practitioners across 160+ countries
Proven Success
Used by 90% of Fortune 500 companies
Proven Value
25 years of adoption & adaptation by organization
Ambassadors for Change
160+ DOI ambassadors leading the DevOps global community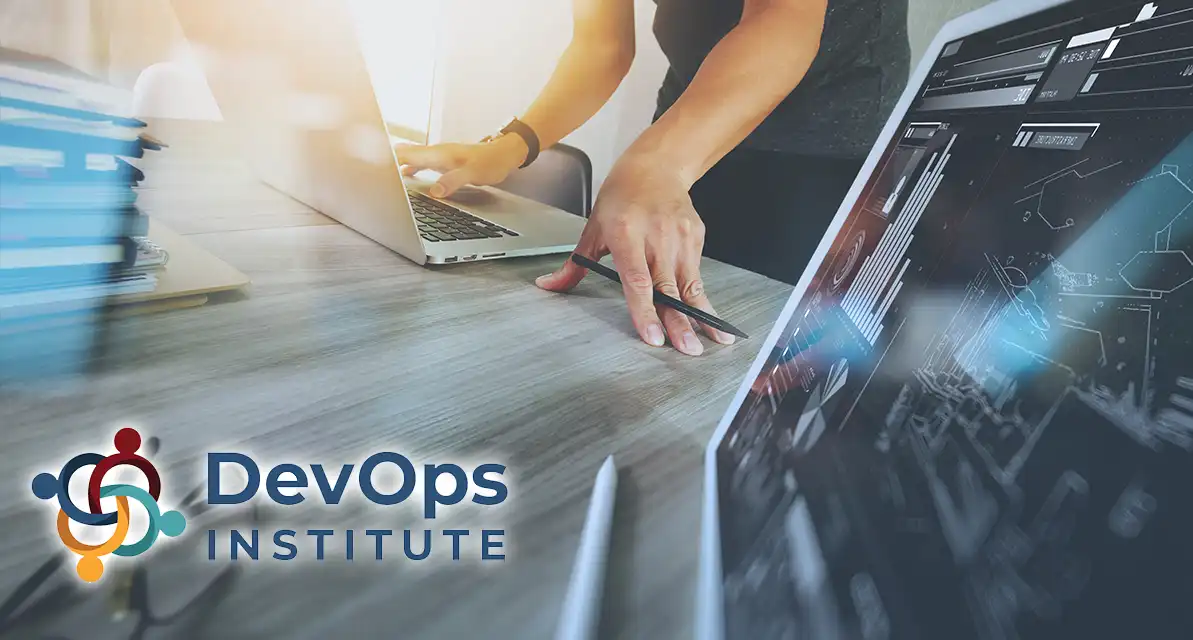 Learning Tree DevOps Certification Program Features
Access to DevOps Institute (DOI) Resources

DOI Community Membership

Certification Exam Included
DevOps Institute Certification Training Courses
DevOps Institute Certification Paths
Authorised training aligned with the DevOps Institute certifications
DevOps Institute Certification FAQs
The DevOps Institute creates a safe and interactive environment where DevOps professionals can:
Network
Gain knowledge
Grow their careers
Support enterprise transformation
Celebrate professional achievements
The DevOps Institute certification pathways can help you advance and validate your DevOps expertise in critical areas like:
SecDevOps
Site Reliability Engineering
Agile Service Management
DevOps Leadership
Continuous Testing
The certification program helps you hone your skills and technical understanding of DevOps.
After completing a DevOps certification training course with Learning Tree, you will receive an exam voucher so you can take the associated exam.

Exams are open-book and administered through the DevOps Institute.
DevSecOps and SecDevOps largely have the same goal: emphasizing the security component of any DevOps implementation. SecDevOps goes a step further by putting security at the forefront of your DevOps implementation. According to the Department of Homeland Security, the benefits of building and operating under SecDevOps framework include:
Security is integrated into the development from the start, as opposed to being incorporated after development
Improved ability to scale development while maintaining consistency
Repeatable and reusable processes with security built-in from inception
Repeatable and automated tests reduce risks and ensure compliance
As part of an exclusive partnership agreement, Learning Tree has developed the world's first SecDevOps certification course in collaboration with the DevOps Institute, and has been fully accredited as part of their certification program. Learn more about SecDevOps here ›