Strong earning potential with the average Project Manager salary over $75,000 (Ziprecruiter.com)
Strong career demand with over 760,000 Project Management job openings on LinkedIn
Learn an in-demand and transferable skillset by learning to deliver projects using the PRINCE2 framework

Drive consistent project management best practices organization-wide and experience:

Faster, cost-effective, and lower-risk projects
Improved customer satisfaction
Boosted communication, transparency, and collaboration across the enterprise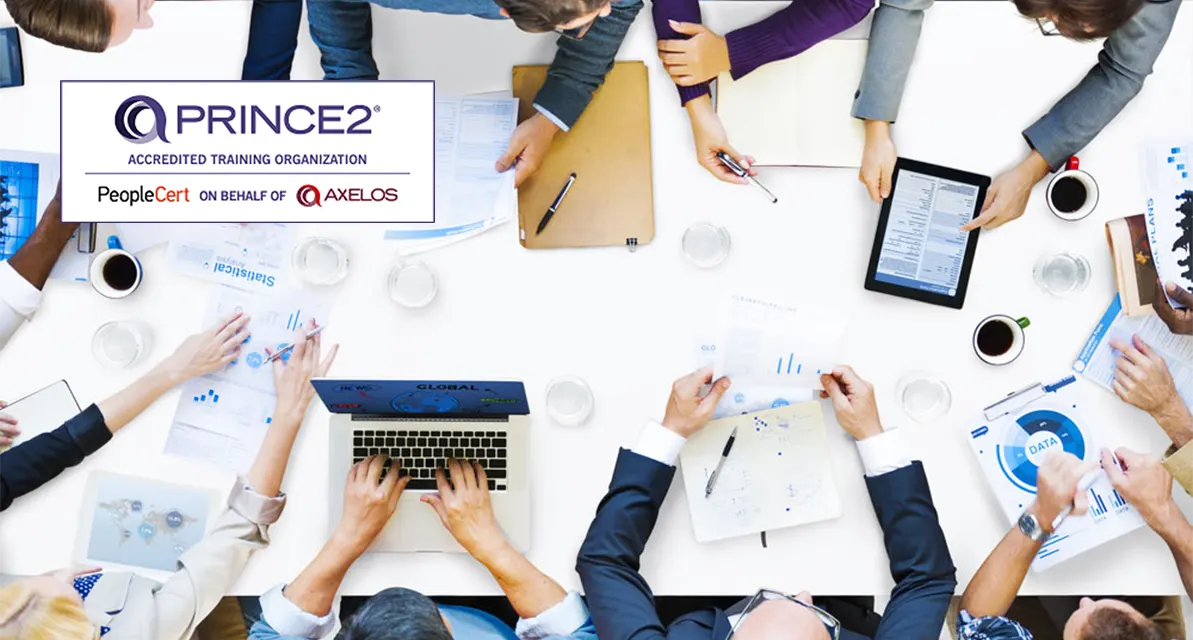 Why Earn Your PRINCE2 Certification with Us?
When you enroll with Learning Tree, you receive more than just a training course. Learning Tree's PRINCE2 certification course features include:
PeopleCert Accredited Courseware and Instructors

Blended On-demand and Instructor-led Learning Paths

Certification Exam Voucher Included

Take2 Exam Retake Included

Global Reach
Over 1 million PRINCE2 professionals across 150+ countries

Proven Success
Over 20,000 organizations already benefiting from its pioneering and trusted approach

Proven Value
86% of PRINCE2 Practitioners say PRINCE2 certification has been valuable to their career

Tailorable Approach
Can be applied to any project regardless of scale, type, organization, geography or culture
What's New in PRINCE2® 7?
This PRINCE2® 7 edition seeks to respond to a number of changes that have taken place in our world and in the discipline of project management since then. Updates to this version include:
Integration of people: People are central to successful projects and now they are integrated into the PRINCE2 method.
Project performance: Sustainability has been added as a seventh aspect of project performance to reflect modern organisational needs.
Digital and data: To meet the evolving needs of project management professionals the addition of a digital and data management approach.
PRINCE2 Certification Training Courses
Authorized training aligned with the PRINCE2 certification scheme
PRINCE2 Agile Certification Path
The PRINCE2 Agile certification is intended for those managing projects in an Agile context. This certification pathway includes both Foundation and Practitioner certification levels. You can choose to take each certification course individually -OR- prepare for both certifications in a five-day bootcamp experience.
Choose to take each certification course individually:
-OR-

Take both certifications in a five-day bootcamp experience:
PRINCE2® Agile Foundation & Practitioner Certification
PRINCE2 Certification FAQs
PRINCE2 comprises a set of principles, a set of control themes, a process lifecycle and guidance on matching the method to the project's environment. PRINCE2 provides a process model for managing a project. This consists of a set of activities that are required to direct, manage, and deliver a project.

PRINCE2 provides the following benefits:
PRINCE2 can be applied to any type of project
It provides a common vocabulary and approach
PRINCE2 integrates easily with industry-specific models
The product focus clarifies for all parties what the project will deliver to agreed quality standards
PRINCE2 applies 'management by exception' providing efficient use of senior management time
It ensures a focus on the continuing viability of the project
There are scores of accredited training and consultancy organizations operating worldwide, which can supply expert support for PRINCE2 projects or for organizations planning to adopt PRINCE2
It provides explicit definitions of roles and responsibilities so that everyone understands what is expected of them and what to expect of others
As an Accredited Training Organization (ATO) by PeopleCert, Learning Tree and its trainers can help you earn PRINCE2 Foundation and Practitioner certifications. Learning Tree PRINCE2 training gives you the knowledge and skills you need to take and pass the PRINCE2 certification exams, which are administered during class. PeopleCert is responsible for providing the exam papers, marking, and notifying Learning Tree of the results.
Earning PRINCE2 certification demonstrates your ability to support business outcomes, manage risk, and improve customer experience through project management best practices.
All candidates that earn a PRINCE2 6th edition Practitioner certificate are eligible for one year's subscription to AXELOS My PRINCE2 included with their certificate. Subscribers can use My PRINCE2 as a way to maintain their Practitioner certificate, providing an alternative to re-sitting the exam every three years. Your PRINCE2 Practitioner certificate is valid for three years. At the end of the three years you will need to either re-sit the Practitioner exam or you can maintain your certificate through membership. To remain current through membership you must meet the following criteria within the three-year period:

Join AXELOS membership within three months of passing your exam and remain in membership for the three-year period by renewing the subscription each year.
Maintain the PRINCE2 digital badge which will be awarded as part of membership for the three-year period. Candidates will need to record 20 CPD points each year, in the prescribed categories, for the badge to be extended on renewal.
The following Learning Tree courses have been AXELOS approved for My PRINCE2 CPD points and are listed in the membership portal.
Wouldn't you like to sit your exam knowing that you could have another shot if the outcome is not what you expected? With Learning Tree, now you can! Publicly scheduled PRINCE2 course events feature the Take2 re-sit exam option. In the case of an unsuccessful result, you can retake the exam within six months of your first try.